It's not fair that homeschoolers win spelling bees; they had too much time to study spelling.
A Home-Grown Success: Inside the Home-School Coup
(That article includes geography bees too.)
It's not fair that homeschoolers involve their kids in politics.
http://desmoinesregister.com/apps/pbcs.dll/article?AID=/20071209/NEWS09/712090333/-1/caucus
[that link is gone in 2020, and can't be restored; sorry]
(I'm not advocating this kind of politics at *all,* just mentioning it as another "unfair" charge.)
It's not fair that boy scouts who are home schooled have more time to work on badges.
http://homeschooling.families.com/blog/homeschooling-and-scouting-an-unfair-advantage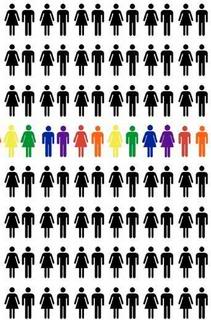 One of those articles begins:

From principals to teachers to superintendents, the reaction was unanimous and undiluted: "Your kids will fail."

That was 20 years ago.
All that time, the unschoolers have been hearing the same sorts of dire predictions (more like hopeful curses) from structured school-at-homers. And we hear "It's not fair your kids get to have freedoms," or "...be on the computer for hours," or "...not have to do chores." It's not fair when some kids don't have to take tests.
So what IS "fair"? Who's responsible for making life fair? Where and when has life been fair, and can we produce that condition again?
Parents try to be fair with their children, and sometimes do it by counting and measuring the time and money they put toward one child and another, but is it "fair" to give an introverted child who isn't needy the same amount of attention one might give an unsettled, hyper, talkative kid with the urge to collect something that costs money?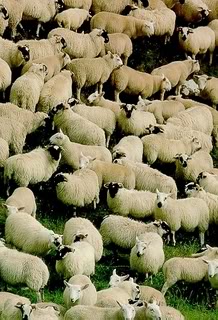 Zoom back out to the really big picture. Is it fair that in some countries education is freely available? Is it fair, in those countries, when private school is an option? Parochial school? Is it fair, within a district, that some kids get to go to cool charter schools and others don't? Is it fair that some kids don't go to school at all but get to sleep late and play on the computer?
What is "fair," and how can we answer these things (at least to ourselves and each other)?
Kurt Vonnegut wrote a story over 45 years ago called Harrison Bergeron. It's very short, and the text is here:
http://www.stanford.edu/~guptaak/articles/harrison.html
It begins thus:

THE YEAR WAS 2081, and everybody was finally equal. They weren't only equal before God and the law. They were equal every which way. Nobody was smarter than anybody else. Nobody was better looking than anybody else. Nobody was stronger or quicker than anybody else. All this equality was due to the 211th, 212th, and 213th Amendments to the Constitution, and to the unceasing vigilance of agents of the United States Handicapper General.
Is this what we should be seeking?
"Fair" is a very old word, meaning pleasant. Life isn't pleasant for everyone equally sometimes. Is the solution to "make it fair" by making everyone equally unhappy?
It's not an easy question. What should unschoolers do when it occurs to them? How can we couch our lives comfortably in terms of the world around us?
---
The images are from
Equality Texas
, which has an article on school bullying, and the
Psychology Key Studies Website
.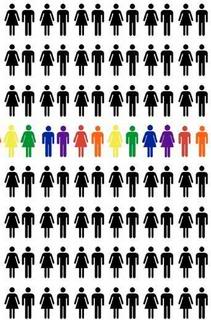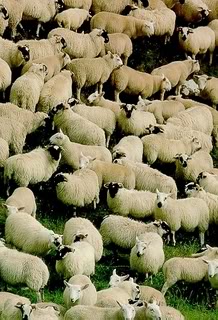 Is it fair that some kids are not exposed to school bullies and others are? And look at that grass. The ground looks NOTHING like the land around me, and neither do the sheep. Is it fair that some sheep have grass like that and some are eating desert grasses?