One of my favorite things lately is the daily mail that comes from a blog called "How to Be a Retronaut." There are several topics per day, but today two cool things arrived, and one reminds me of a stop I made in my home town a couple of weeks ago specifically to photograph the bar where my mom used to "live." (For a while she literally did live in the apartment above and behind it, but for many years she was there all the time it was open, drinking and hanging out with her friends.)
First, this teenaged photo of Robert Mapplethorpe, in a collection of photos of
young artists
. The shadow of his hair is awesome. They don't say whether he took the photo himself. I think that first because Holly has taken some of the best photos of her, herself.
Here's a piece of graffiti inside an abandoned factory in New York. The article isn't about the graffiti, it's just images of
that factory
. They say nothing about who or what, but that graffiti, in that place, is striking.
So my mom used to drink in a bar called The Mel Patch Lounge. It was one of the only bars in my hometown that was all-English. So it was where cowboys and Indians went. Most of the other bars had Hispanic owners, managers and patrons, and as they would get drunker, they would speak less English. (Generally speaking.)
My mom has been dead for several years, and the bar has been closed longer than that, but I thought I should take some photos of the building, when we passed through Española recently. It doesn't look nearly the same. :-)
Here's a picture with a good shadow in it: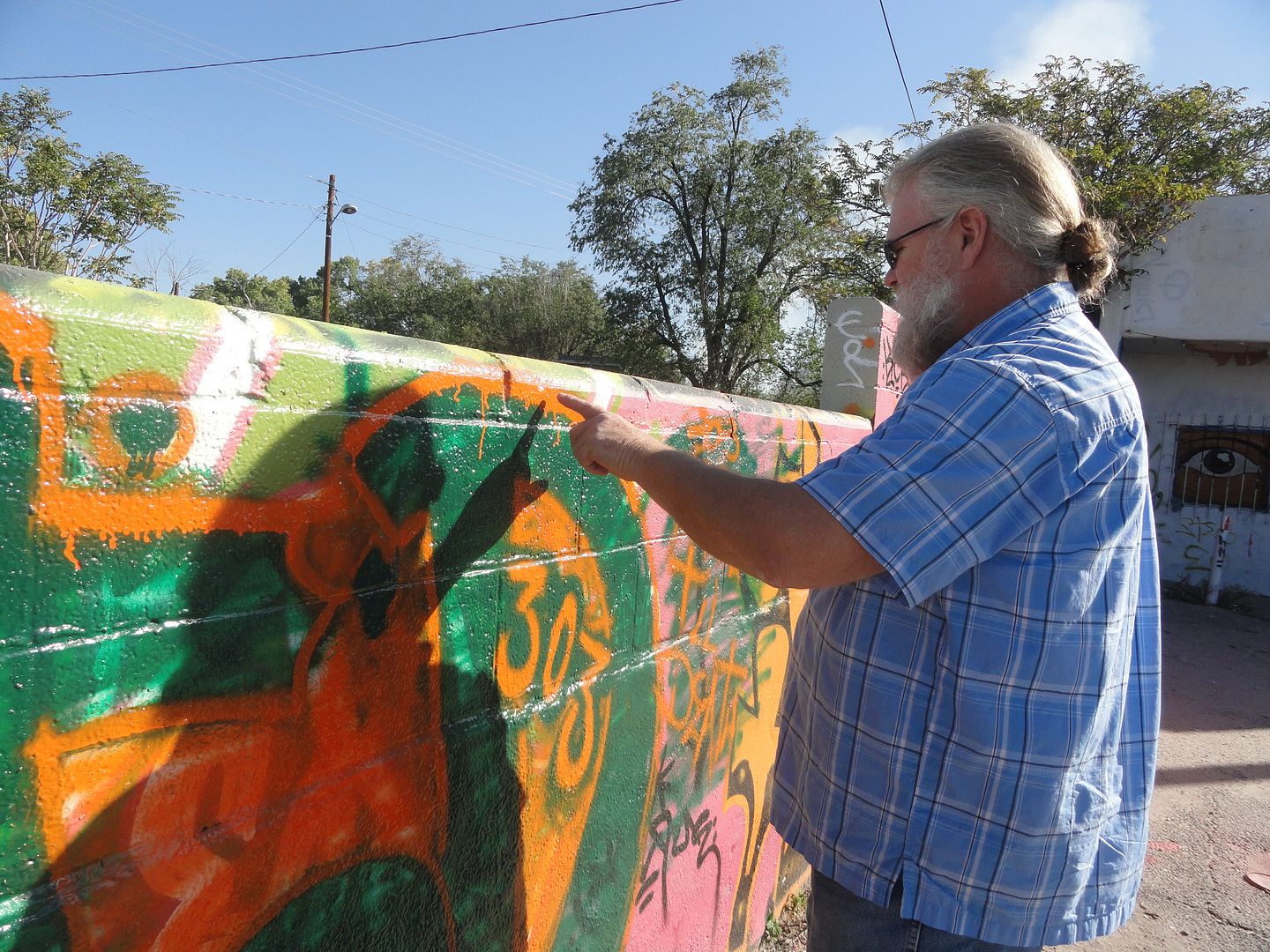 My sister, who has connections with the local art scene, says it is being set up as a studio for various forms of graphic and performance arts. That's nice. And they call it "the old Mel Patch," still, informally, she said.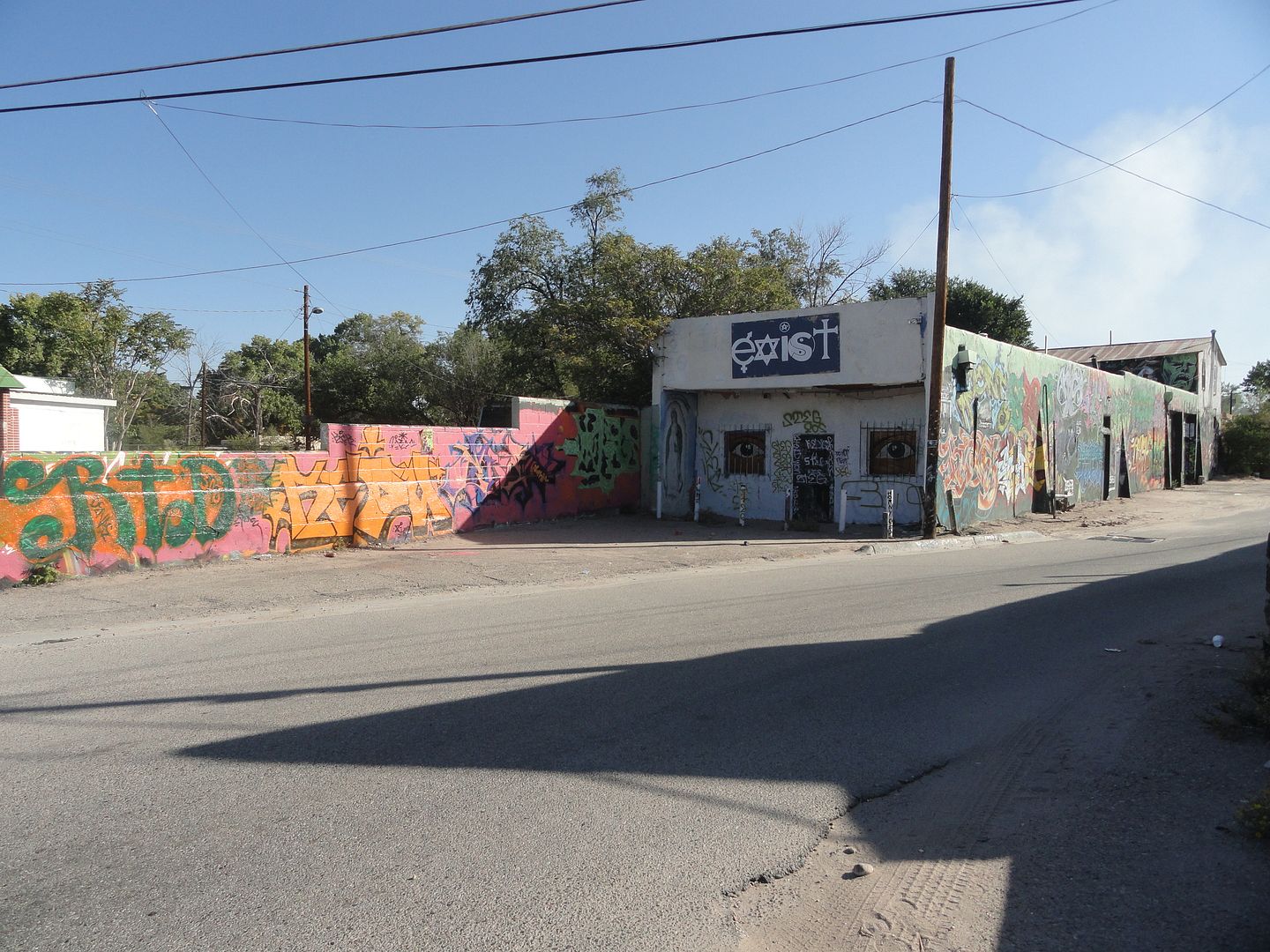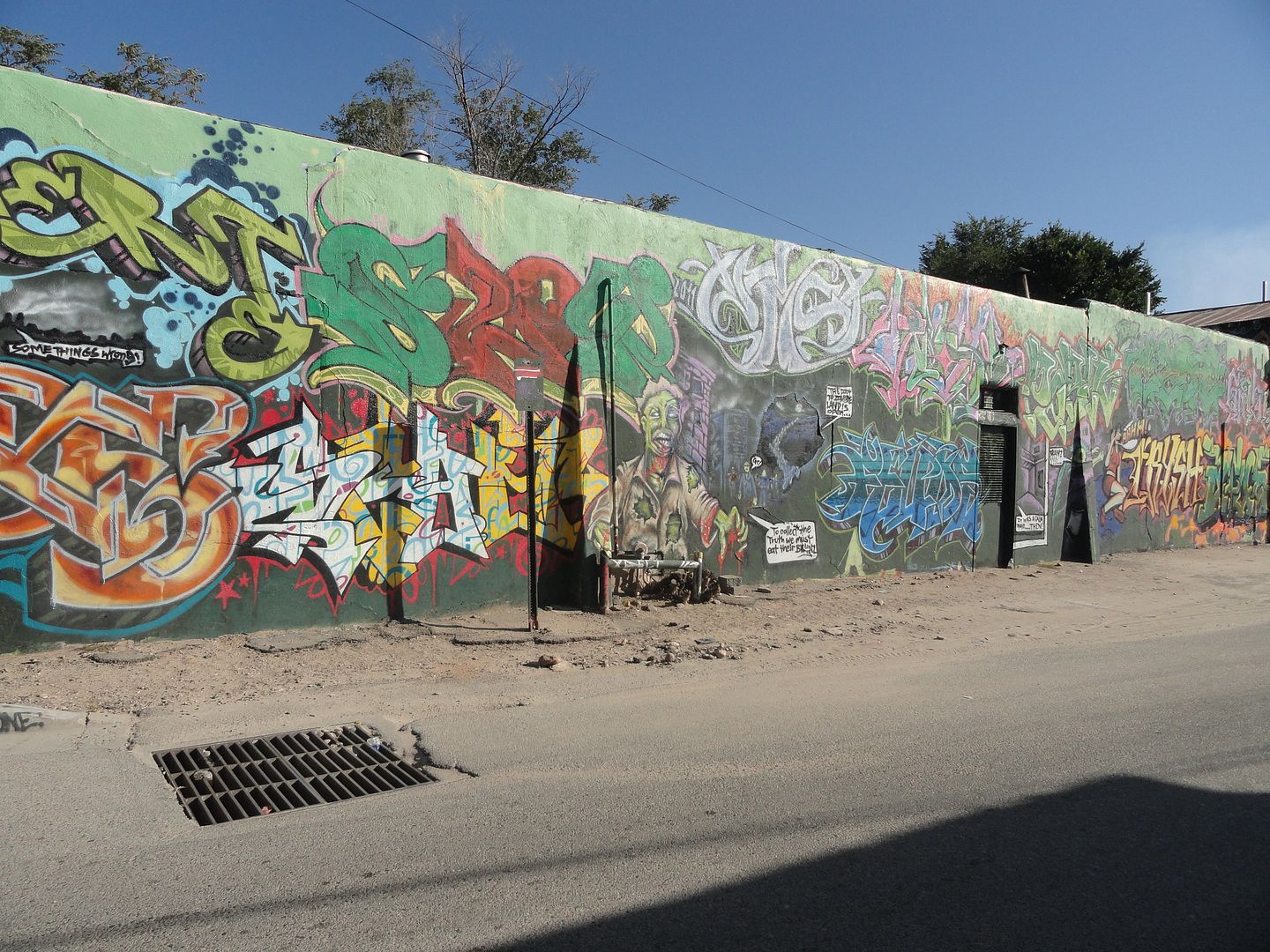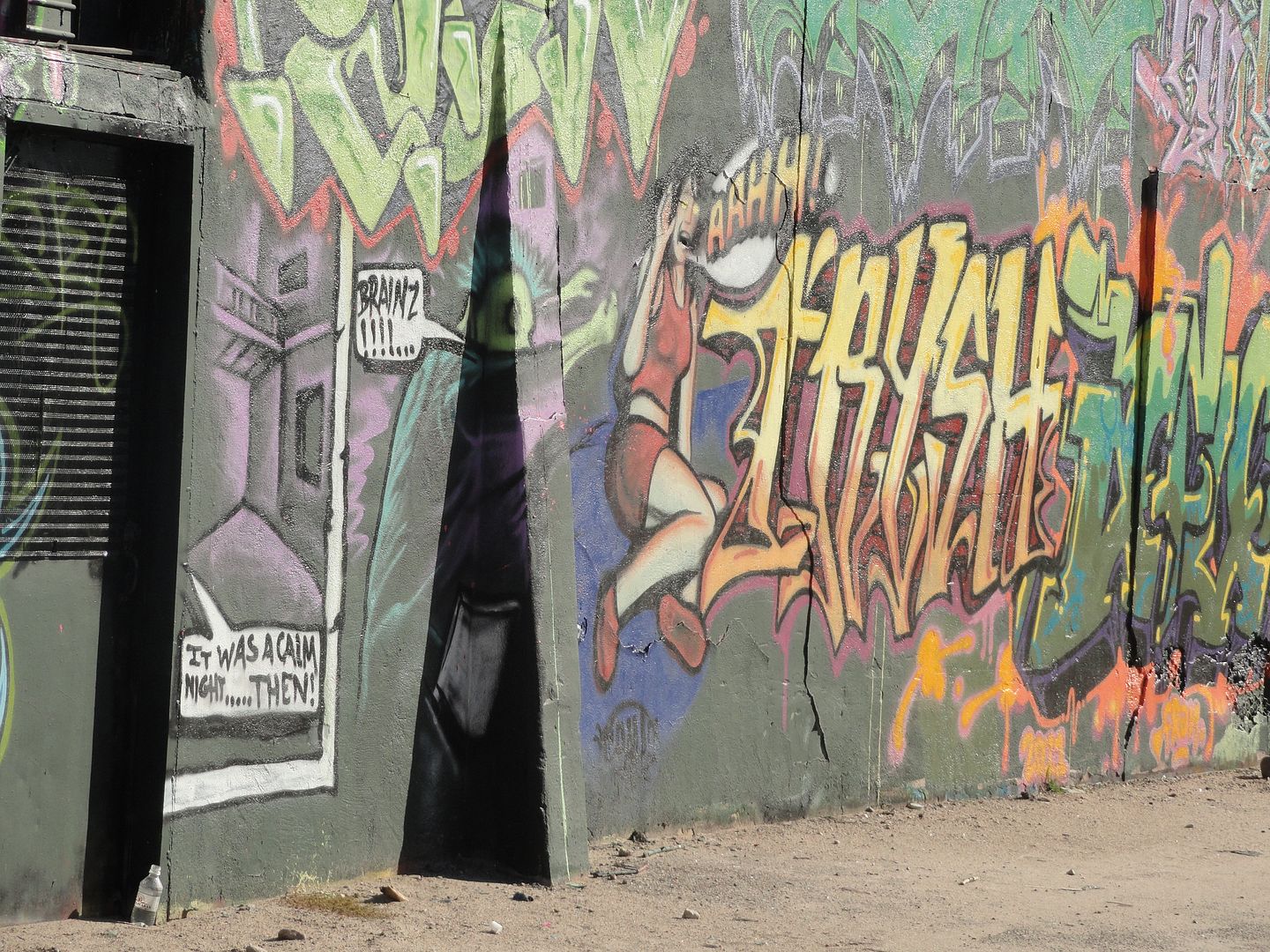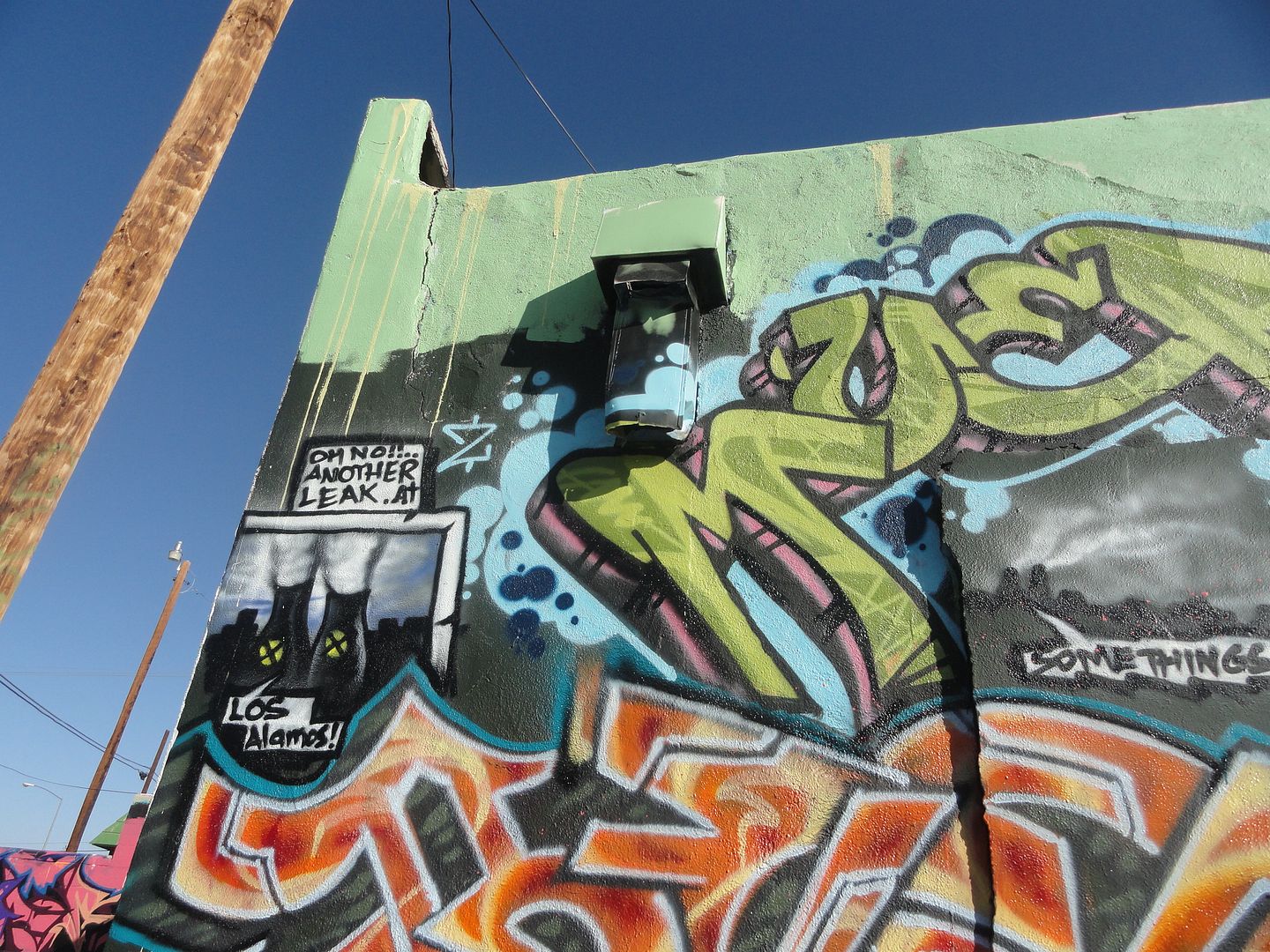 (I think this was to save that part of the wall for one particular purpose, not a message to all painters for the whole building; it was just to the right of the entrance, so it might have been saved for the name and address and hours or some such... don't know.)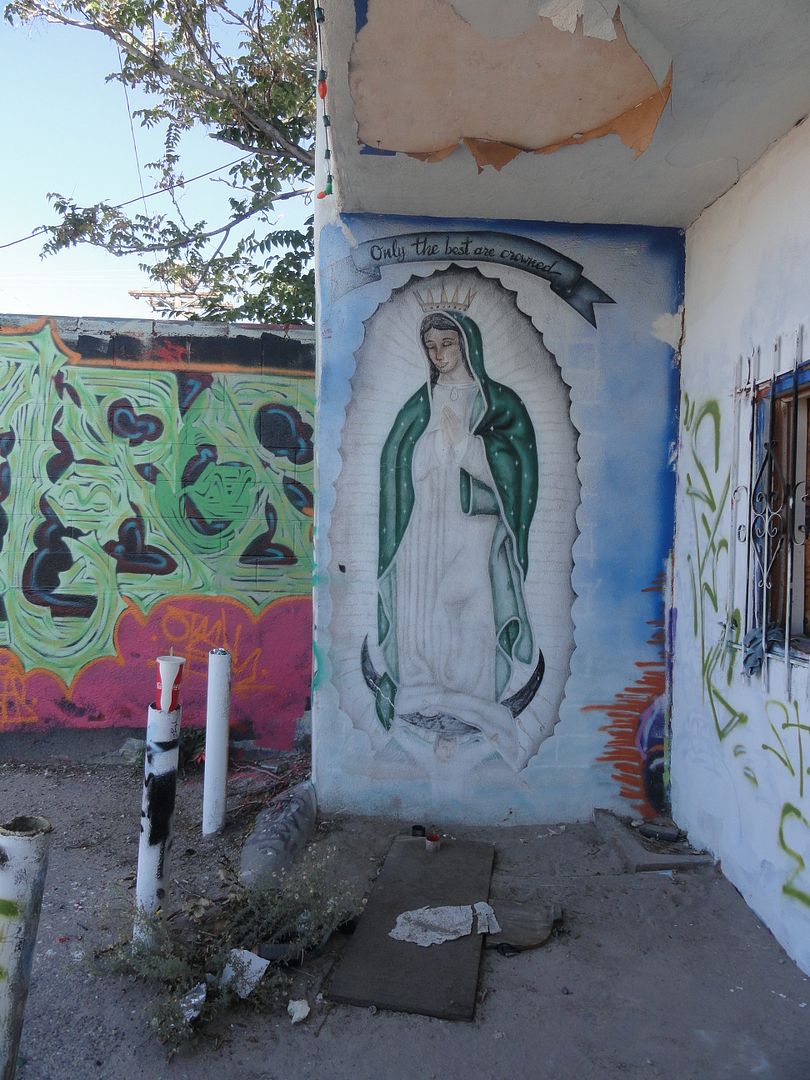 It says "Only the best are crowned." This is very much a Catholic town.